BCM53322SA0IPBG Delivered to Singapore | Obsolete Electronic Components
BCM53322SA0IPBG BROADCOM 280pcs 2019+ 35usd
MT41K256M16LY-093:N MICRON 2000pcs 2015+ 5.69usd
BCM53322SA0IPBG by Broadcom Switch ICs | Obsolete Components
① Manufacturer: Broadcom
② Description: Switch ICs - Various PORT GE SWITCH
③ The prices we provide are more favorable than Digikey and Mouser. Moreover, BCM53322SA0IPBG has non-stock on Mouser and requires a long delivery period of 26 weeks. If you need Broadcom's BCM53322SA0IPBG urgently, please contact us to help you.
The Price of BCM53322SA0IPBG is good than Digikey and Mouser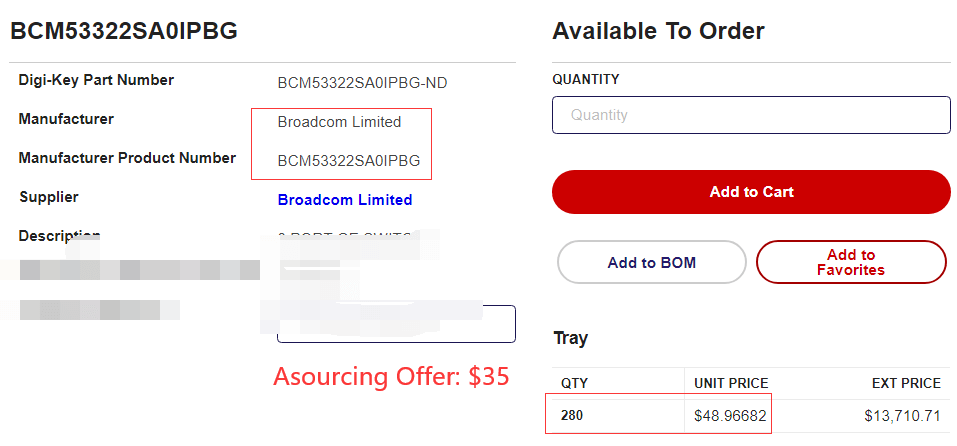 BCM53322SA0IPBG Non-Stocked On Mouser
MT41K256M16LY-093:N by Micron Memory IC | Obsolete Components
① Manufacturer: Micron Technology Inc.
② Category: Integrated Circuits (ICs) | Memory
③ Datasheets: https://bit.ly/2VSybx5
④ Description: SDRAM - DDR3L Memory IC 4Gb (256M x 16) Parallel 1067MHz 20ns 96-FBGA (7.5x13.5)
DDR3L SDRAM (1.35V) is a low voltage version of the DDR3 (1.5V) SDRAM. Refer to DDR3 (1.5V) SDRAM (Die Rev :E) data sheet specifications when running in 1.5V compatible mode.
As an Obsolete electronic components supplier,we have shipped 2000 pieces of MT41K256M16LY-093:N to Singapore. As you can see, MT41K256M16LY-093:N is out Available in Digikey, Mouser and Arrow. Meeting customer needs is the foundation of our existence. If you need to purchase any electronic components that are hard to find, please send the part number and quantity to the mailbox: [email protected] We will confirm for you at the first time.
MT41K256M16LY-093:N Not Available On Mouser / Digikey / Arrow
⑤ Features

• VDD = VDDQ = 1.35V (1.283–1.45V)
• Backward compatible to VDD = VDDQ = 1.5V ±0.075V
– Supports DDR3L devices to be backward compatible in 1.5V applications
• Differential bidirectional data strobe
• 8n-bit prefetch architecture
• Differential clock inputs (CK, CK#)
• 8 internal banks
• Nominal and dynamic on-die termination (ODT) for data, strobe, and mask signals
• Programmable CAS (READ) latency (CL)
• Programmable posted CAS additive latency (AL)
• Programmable CAS (WRITE) latency (CWL)
• Fixed burst length (BL) of 8 and burst chop (BC) of 4
(via the mode register set [MRS])
• Selectable BC4 or BL8 on-the-fly (OTF)
• Self refresh mode
• TC of 105°C
– 64ms, 8192-cycle refresh up to 85°C
– 32ms, 8192-cycle refresh at >85°C to 95°C
– 16ms, 8192-cycle refresh at >95°C to 105°C
• Self refresh temperature (SRT)
• Automatic self refresh (ASR)
• Write leveling
• Multipurpose register
• Output driver calibration

MT41K256M16LY-093:N Datasheets
The switch IC and memory IC have been delivered to Singapore through DHL. The BCM53322SA0IPBG is switch ic from Broadcom, the transaction price is 35 dollars per chip. The MT41K256M16LY-093:N is memory ic from Micron, and the transaction price is 5.69 dollars per chip.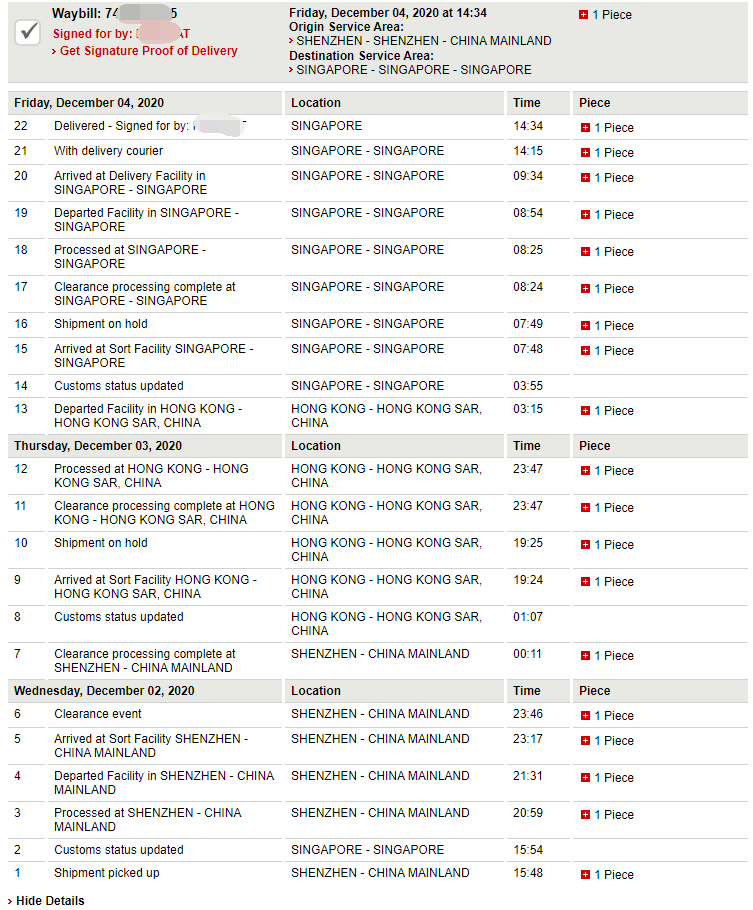 We can offer switch ICs, memory ICs, converter ICs, amplifier ICs and driver ICs all over the world. If you need to sourcing obsolete electronic components, just send the email to us. We willl be the best electronic parts supplier for you. And You can get the following:
• High-Quality electronic parts.
• Offer The Best Price for you.
• 400 Days Warranty for all Components.
• On Time Delivery- DHL, FedEx, UPS, TNT Express, etc.
More product information: YouTube | Facebook | LinkedIn